Principal Investigator
---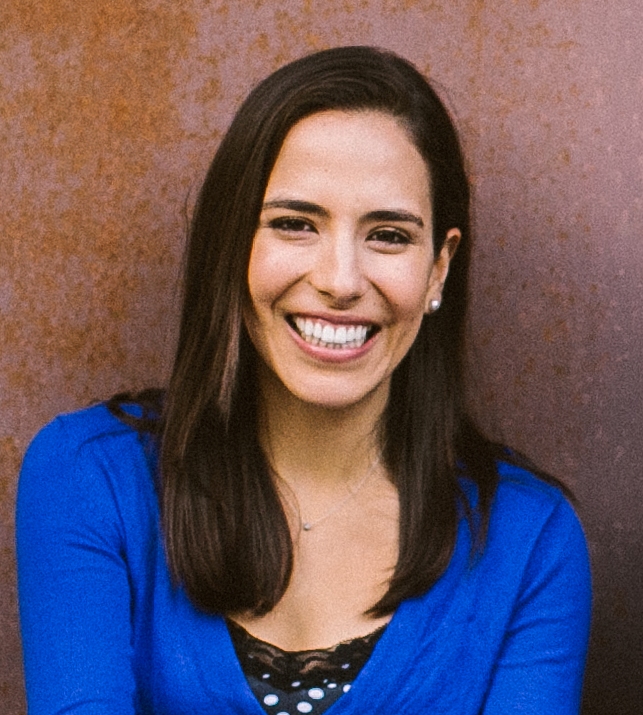 Markita P. Landry [CV]
Assistant Professor of Chemical and Biomolecular Engineering
landry@berkeley.edu
B.S. Chemistry, 2006 – University of North Carolina at Chapel Hill
B.A. Physics, 2006 – University of North Carolina at Chapel Hill
Ph.D. Chemical Physics with Yann Chemla, 2012 – University of Illinois at Urbana-Champaign
Postdoctoral fellow in Chemical Engineering with Michael Strano, 2013-2016 – Massachusetts Institute of Technology
Postdoctoral Researchers
---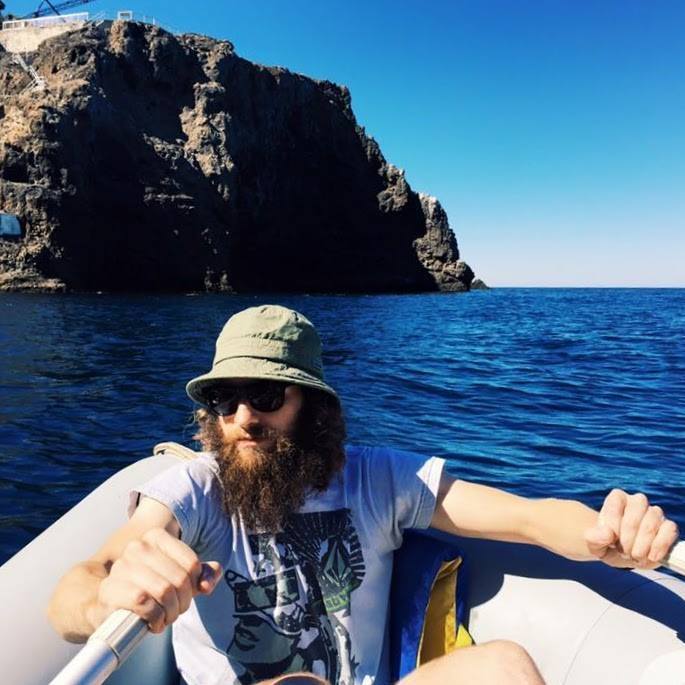 Travis Del Bonis-O'Donnell [CV]
jtdo@berkeley.edu
Sc.B. Physics, 2009 – Brown University
Sc.B. Mathematics, 2009 – Brown University
Ph.D. Mechanical Engineering, 2016 – University of California Santa Barbara
I am working on developing a platform for performing fluorescence resonance energy transfer (FRET) measurements using single-walled carbon nanotubes to study proteins and analytes in complex media. I am also looking to use DNA-stabilized fluorescent silver nanoclusters (AgNCs) as novel FRET donors in place of organic dye conjugated polymers. I am a philomath, cyclist, and dedicated surfer who enjoys cooking, comics, the ocean, tinkering, and television.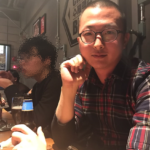 Sanghwa Jeong [CV]
sanghwa@berkeley.edu
B.S. Chemistry (minor in Physics), 2009 – Pohang University of Science and Technology (POSTECH)
Ph.D. Chemistry, 2015 – POSTECH
Postdoctoral Fellow in Chemistry, 2015-2016 – POSTECH
I am developing a new and exotic toolkit for in vivo molecular optical imaging via near infrared-emitting nano-sized probes. Single-walled carbon nanotubes and quantum dots with near infrared luminescence from 700 nm to 1700 nm will be investigated. I love up-to-date analysis devices (such as IR CCD, TEM, MS, and NMR!), and my hobby includes board games, video games, comics, and detective novels.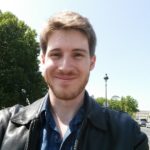 Ian McFarlane
ian.r.mcfarlane@berkeley.edu
B.S. Physics, 2008 – University of California Santa Barbara
Ph.D. Physics with Moh El-Naggar, 2015 – University of Southern California
JKI LabVIEW Consulting 2015 – 2017
I am building a two-photon microscope to measure neurotransmitter concentrations inside living brains using the nano-sized probes developed by the Landry lab. My background spans solid state physics, microbiology, and LabVIEW automation. My highlight hobby is hammering out a tune on my harmonica. I also always appreciate alliteration.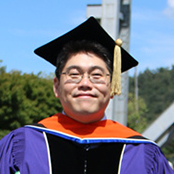 Younghun Sung
yhsung@berkeley.edu
B. S. Molecular System Engineering (formerly Polymer and Textile Engineering), 2010 – Hanyang University
Ph. D. Chemical and Biological Engineering, 2016 – Seoul National University
My research focuses on the preparation of functional hybrid nanomaterials and their application to catalysis and bioimaging. Colloidal heterostructured nanocrystals and carbon nanomaterials will be synthesized, followed by hybridization with biopolymers. My hobbies include all kinds of sport activities (particularly basketball and soccer), and in my free time I enjoy cooking and spending time with my wife & twin daughters.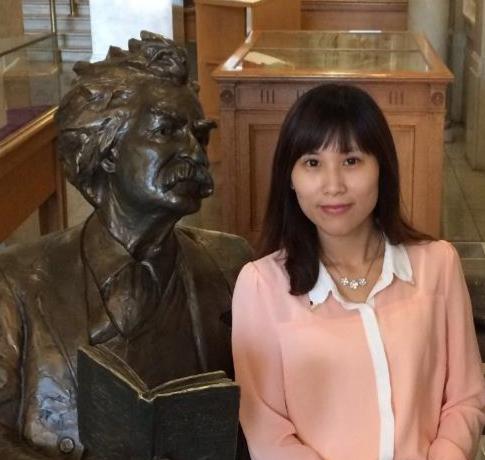 Huan Zhang [CV]
huanzhang@berkeley.edu
Ph.D. Chemistry, 2014 – Shanghai Institute of Applied Physics, Chinese Academy of Sciences
My research focuses on designing and preparing functional nanomaterials (gold nanoparticles, graphene oxide and DNA nanostructures), understanding their interactions with cells (internalization pathways, toxicity) and engineering these nanomaterials for biosensing and bioimaging.
Graduate Students
---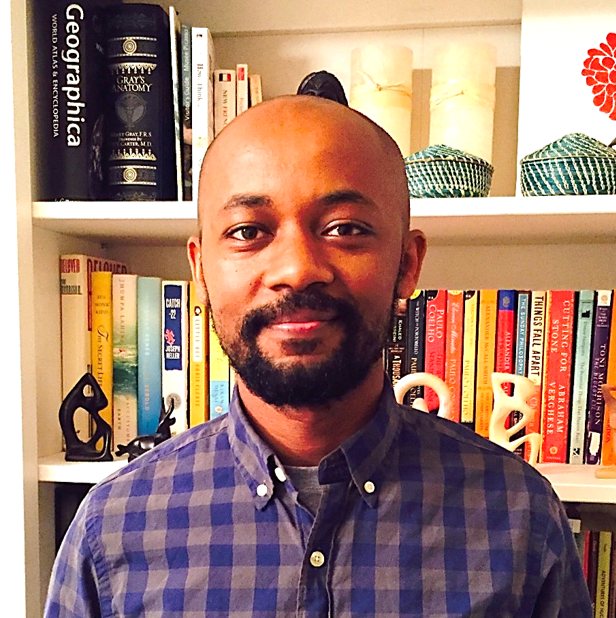 Abraham Beyene [CV]
NSF Graduate Research Fellow
UC Berkeley Chancellor's Fellow
beyene.abraham@berkeley.edu
B.S. Chemical Engineering, 2008 – University of Maryland Baltimore County
ExxonMobil, 2009 – 2015
The goal of my research is to use 2 photon microscopy and the fluorescence of functionalized carbon nanotubes to enable imaging of neurotransmitters in the brain. The primary objective is to move from in vitro testing of these sensors to in vivo and enable unprecedented imaging of brain activity in real time. My hobbies revolve around soccer (watching and playing), books, and the outdoors.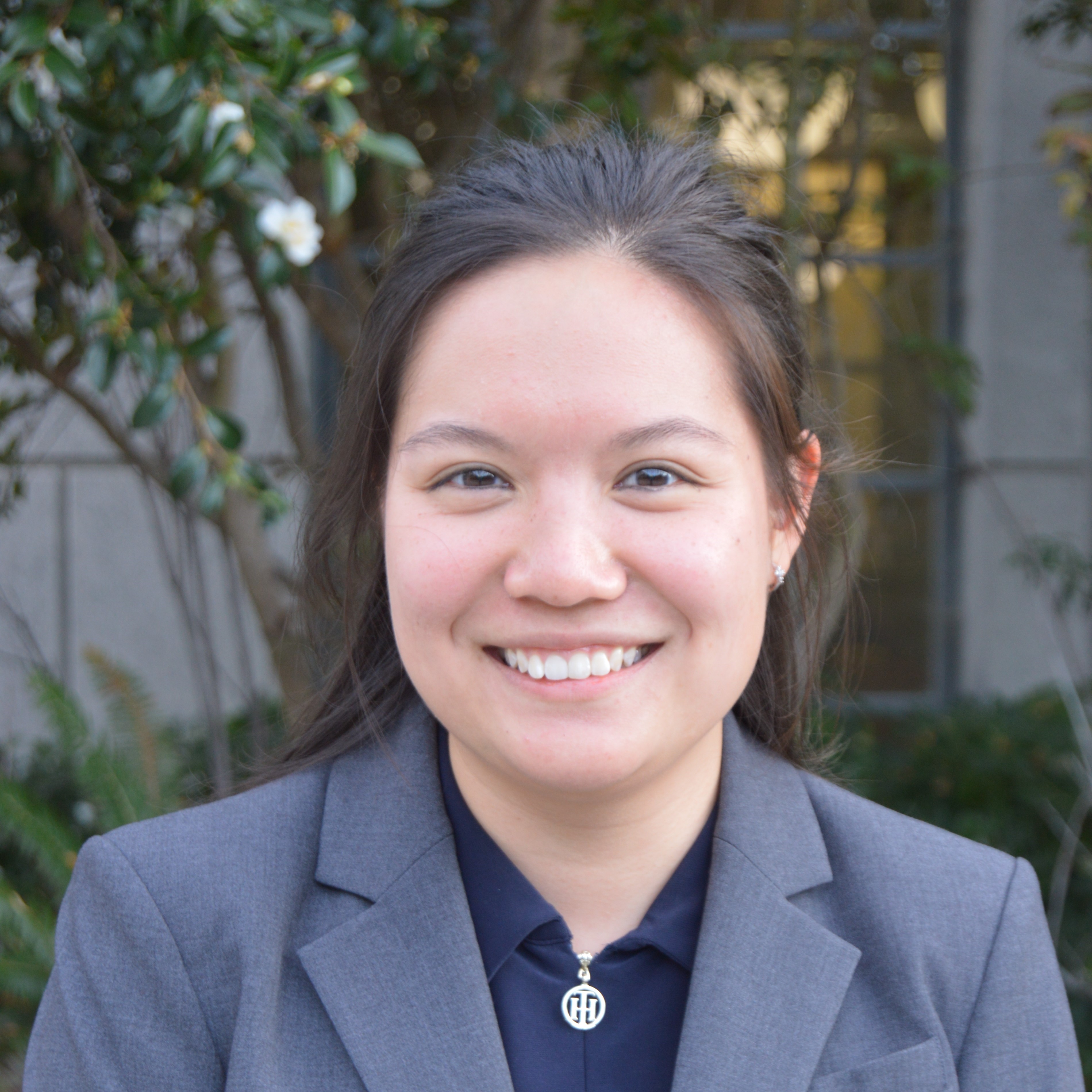 Linda Chio [CV]
NDSEG Fellow
LAM Research Fellow
lchio@berkeley.edu
B.S. Chemical Engineering, 2015 – Caltech
My research goal is to design novel synthetic nanotube sensors using noncovalent, using aptamers and peptoids, and covalent functionalization. I hope to apply the new technology I develop for understanding cellular signaling processes and towards the production of novel therapeutics. I love exploring new cities and discovering awesome landmarks. In my free time, I sing and am figuring out how to play the ukulele.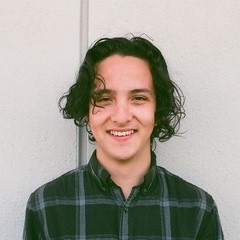 Frankie Cunningham [CV]
fjc@berkeley.edu
B.S. Chemical Engineering, 2017 – University of California Santa Barbara
My research goal is to develop techniques for plant genome editing using CRISPR/Cas9 systems delivered by functionalized nanomaterials. An effective tool for plant genome editing has great potential for applications in agriculture and pharmacy. My hobbies include going to concerts in the Bay Area, writing and performing poetry, and riding my bike.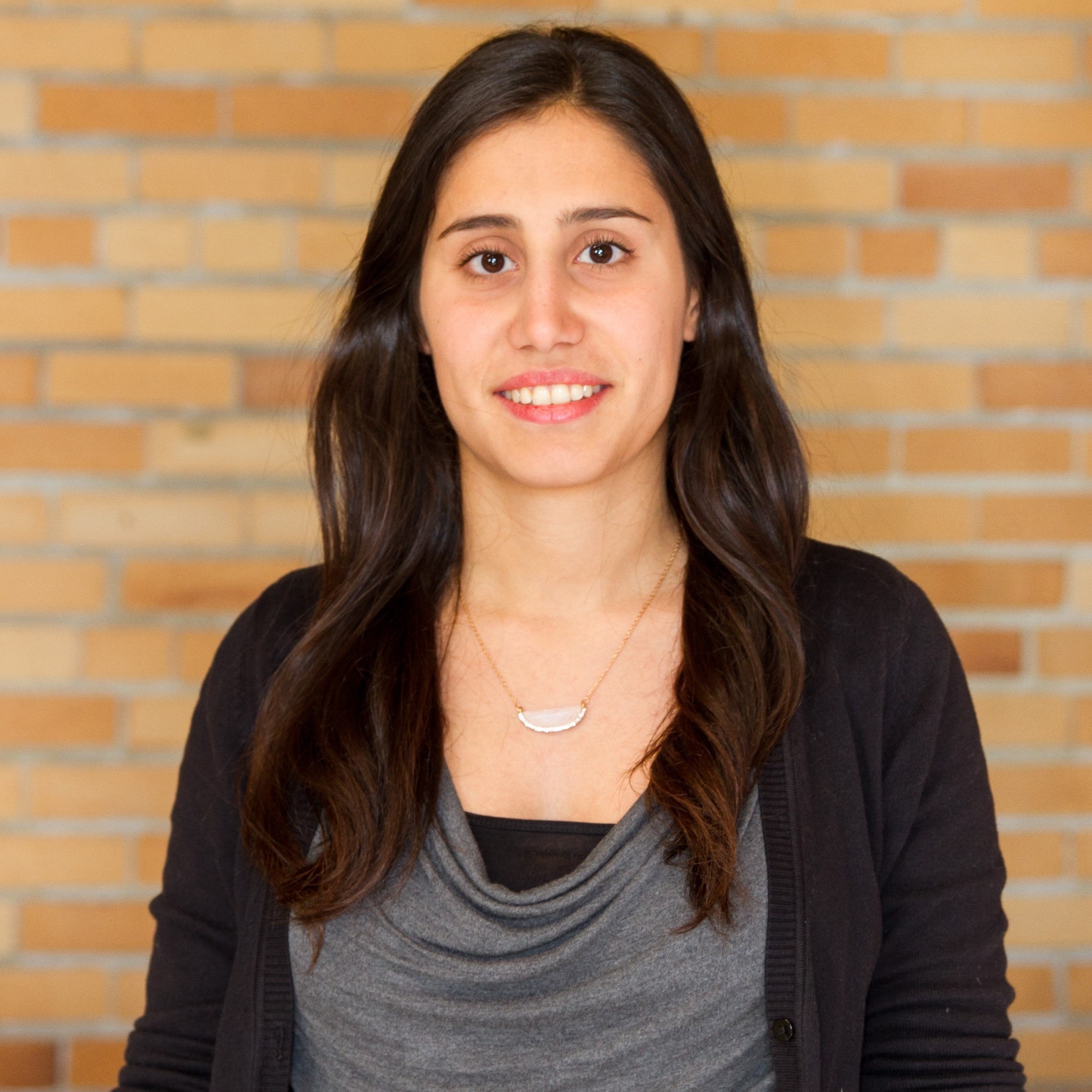 Gözde Demirer [CV]
Schlumberger Foundation Fellow
gdemirer@berkeley.edu
B.S. Chemical and Biomolecular Engineering, 2015 – Koc University
I am working on developing a nanomaterial-based delivery platform for plants, which can deliver biomolecules of many sizes into all plant species with high efficiency and no toxicity. Our work provides a tool for species-independent, targeted, and passive delivery of genetic material, without transgene integration, into plant cells for diverse plant biotechnology applications. In my free time, I enjoy swimming, dancing, biking and going on road trips.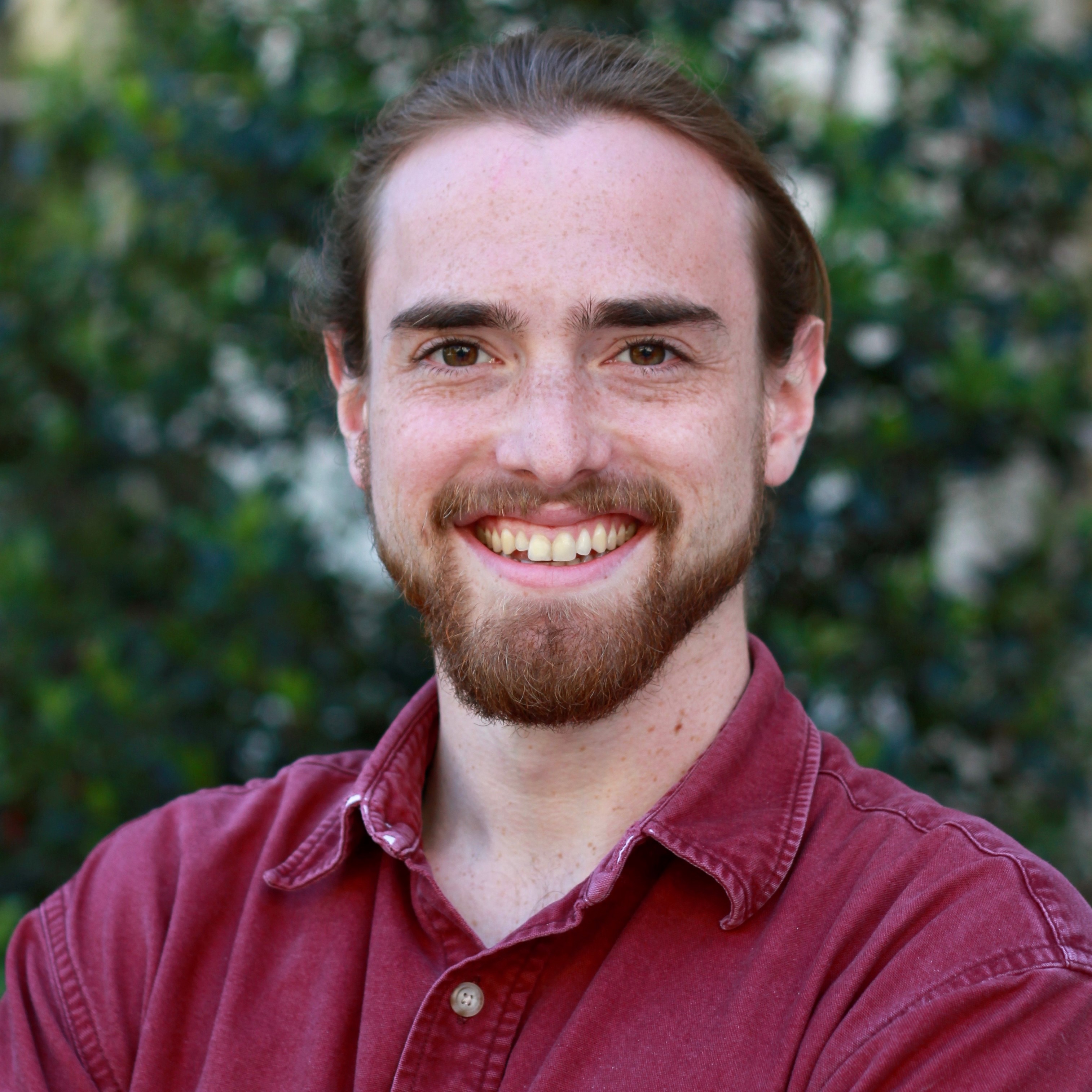 Gabriel Dorlhiac
gabriel_dorlhiac@berkeley.edu
(Co-advised with Aaron Streets)
BSc. Biochemistry, Imperial College London, 2016
I am studying the behavior of carbon nanotubes within cells and chloroplasts, as well as their potential for sensing intercellular communication. I focus on understanding these interactions at a single cell/plastid level using a combination of microfluidics and nonlinear imaging techniques. In my free time I enjoy hiking and camping, and like to travel as much as possible.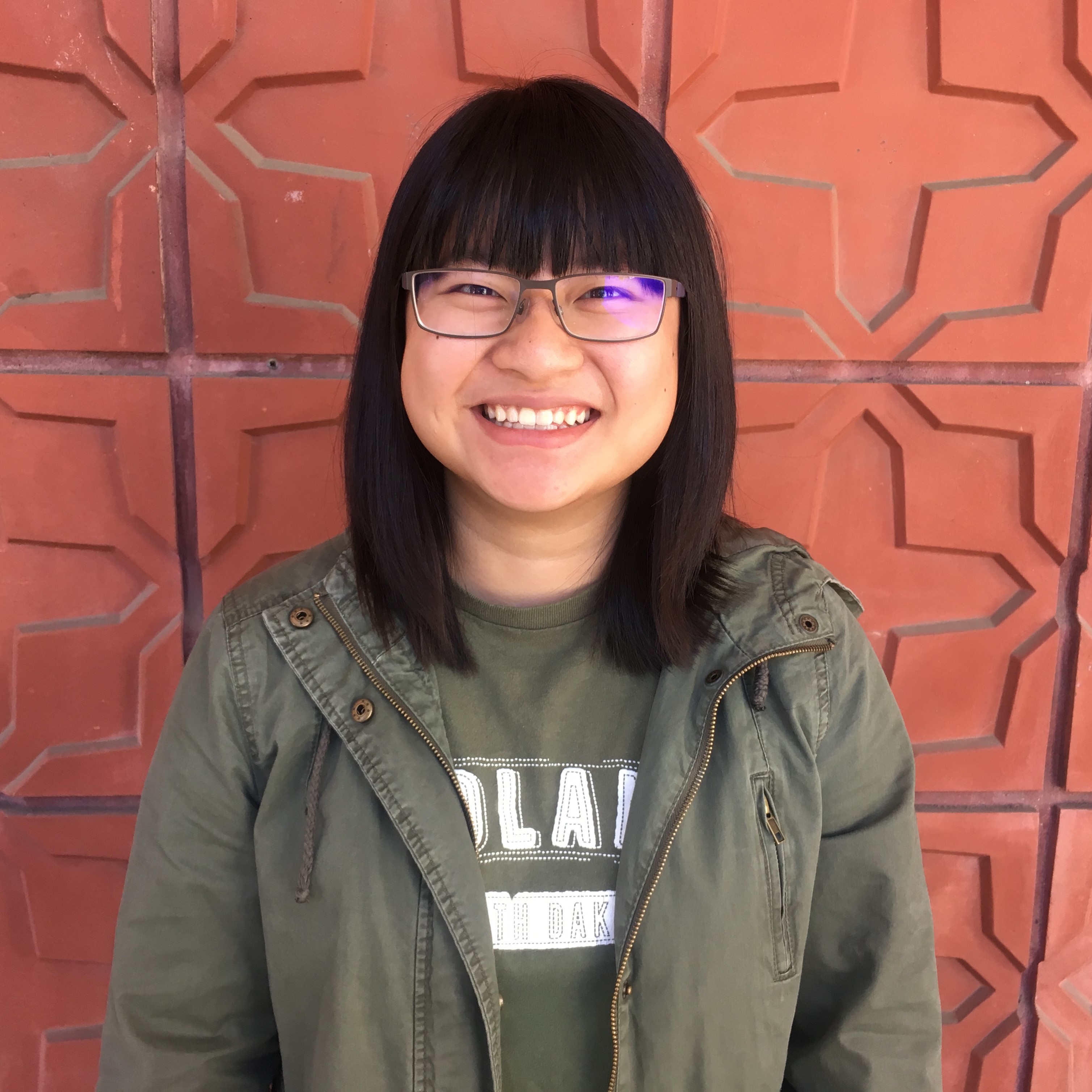 Natalie Goh [CV]
natalie_goh@berkeley.edu
B.S. in Chemical Engineering 2017 – Cornell University
The goal of my research is to develop methods for the conjugation and release of biomolecules delivered into plant cells using functionalized nanomaterials. These techniques will be highly translatable into orthogonal applications like drug delivery. In my spare time, I enjoy going on bike rides, playing softball, and making all dogs my friends.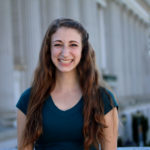 Rebecca Pinals [CV]
rebecca_pinals@berkeley.edu
B.S. Chemical and Biochemical Engineering, 2016 – Brown University
I am researching highly selective fluorescent biosensors that leverage the unique properties of optically-active nanomaterials with adsorbed biomimetic polymers. Within this work, I am developing a new platform of sensors by surface engineering two-dimensional graphene quantum dots. My hobbies include playing violin, tap dancing, hiking, biking, and yoga.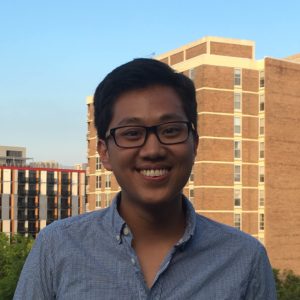 Darwin Yang
NSF Graduate Research Fellow
darwiny@berkeley.edu
B.S. Chemical Engineering and Biomedical Engineering, 2015 – Carnegie Mellon University
I am studying the internalization of modified single wall carbon nanotubes into mammalian cells and the use of this nanomaterial as a FRET sensor. My research goals include the in vivo detection of biomolecules such as proteins using fluorescence microscopy techniques. In my free time, I enjoy running, cooking, and playing the piano.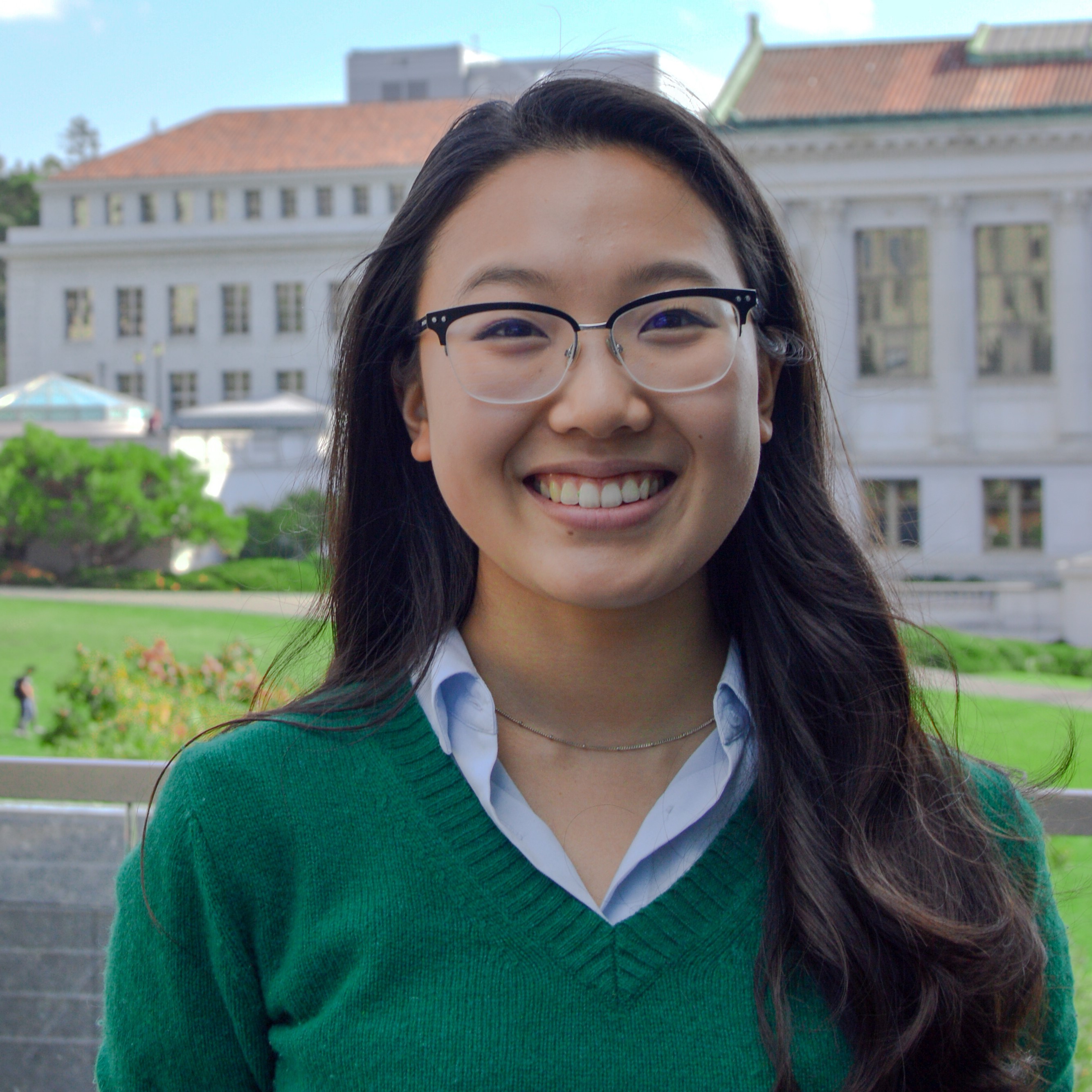 Sarah Yang [CV]
NSF Graduate Research Fellow
sarah.yang@berkeley.edu
(Co-advised with David Schaffer)
The goal of my research is to understand the role of synapse formation between diseased tissue and Adult Neural Stem Cell (ANSC) derived neurons in directing ANSC treatment outcomes. This includes understanding what factors shape synapse formation during ANSC treatment and at what point during differentiation ANSC develop synapse-formation capabilities. In my free time I enjoy playing music, reading, and watching competitive figure skating.
Research Scientists
---

Ralph Henry Page [CV]
ralphpage@berkeley.edu
B.S. Physics (minor in EE), 1978 – California Institute of Technology
Ph.D. Physics, 1987 – University of California, Berkeley
I support the Landry group by sharing my knowledge of lasers, optics, spectroscopy, luminescent materials, and nonlinear optics. I work with near-infrared, two photon excitation of single-walled-carbon-nanotube-based molecular sensors. I like cycling, playing violin in orchestras and chamber-music groups, hiking, reading, and fixing things (particularly analog electronics form the 1930s-1980s period.)
Undergraduate Students
---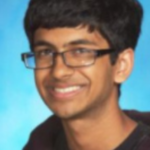 Abhishek Jindal Aditham
aditham@berkeley.edu

Roger Chang
rogerchang90703@berkeley.edu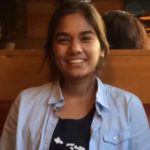 Tanya Chaudhary
tanya0398@berkeley.edu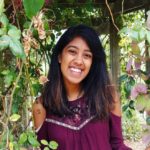 Aishy Murali
muraliaishy@berkeley.edu


Edward Sun
edwardsun@berkeley.edu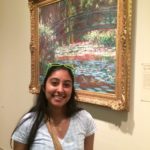 Ami Thakrar
athakrar@berkeley.edu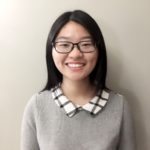 Tianzheng (Tina) Ye
tianzye1996@berkeley.edu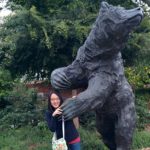 Cindy Zhou
zhou.cindy@berkeley.edu
Alumni
---
2016. Sarah Harrington Klass (Chemical Biology Rotation Student)
Current Affiliation: Graduate student, UC Berkeley Chemistry
2016. Carl Cori Ward (Chemical Biology Rotation Student)
Current Affiliation: Graduate student, UC Berkeley MCB
2016. Lee Puckett  (Amgen Scholar)
Current Affiliation: Undergraduate student, Cornell University
2016. Daniel Brauer (Chemical Biology Rotation Student)
Current Affiliation: Graduate student, UC Berkeley Chemistry
2017. Vanessa Yang (Chemical Biology Rotation Student)
Current Affiliation: Graduate student, UC Berkeley Chemistry
2017. Junchen Wuedu (Postdoc)
Ph.D. Chemistry, 2009 – Fudan University
Current Affiliation: Professor at East China University of Science and Technology (ECUST)
2017. Toby Turney (Biophysics Rotation Student)
Current Affiliation: Graduate student, UC Berkeley Neurobiology
2017. Nicholas Ouassi (Amgen Scholar)
Current Affiliation: Undergraduate student, Columbia University Chemical Engineering
2017. Nicole Sugiono (Undergraduate Student)
Current Affiliation: Undergraduate student, UC Berkeley
2017. Arismel Tena Meza (Undergraduate Student)
Current Affiliation: Undergraduate student, UC Berkeley
2017. Eric Gordon Tindall (Undergraduate Student)