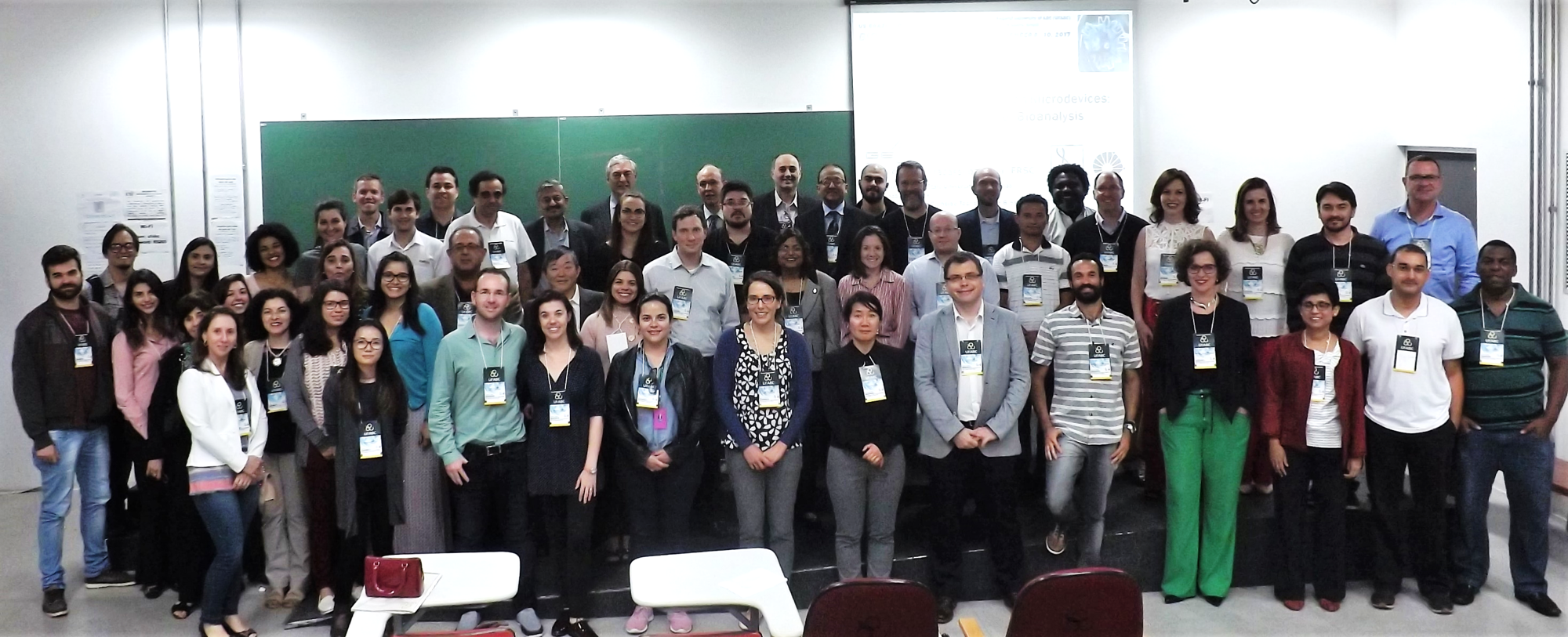 Markita attends and presents at the 2017 US-Brazil Biosensors Workshop in Sao Paulo, Brazil.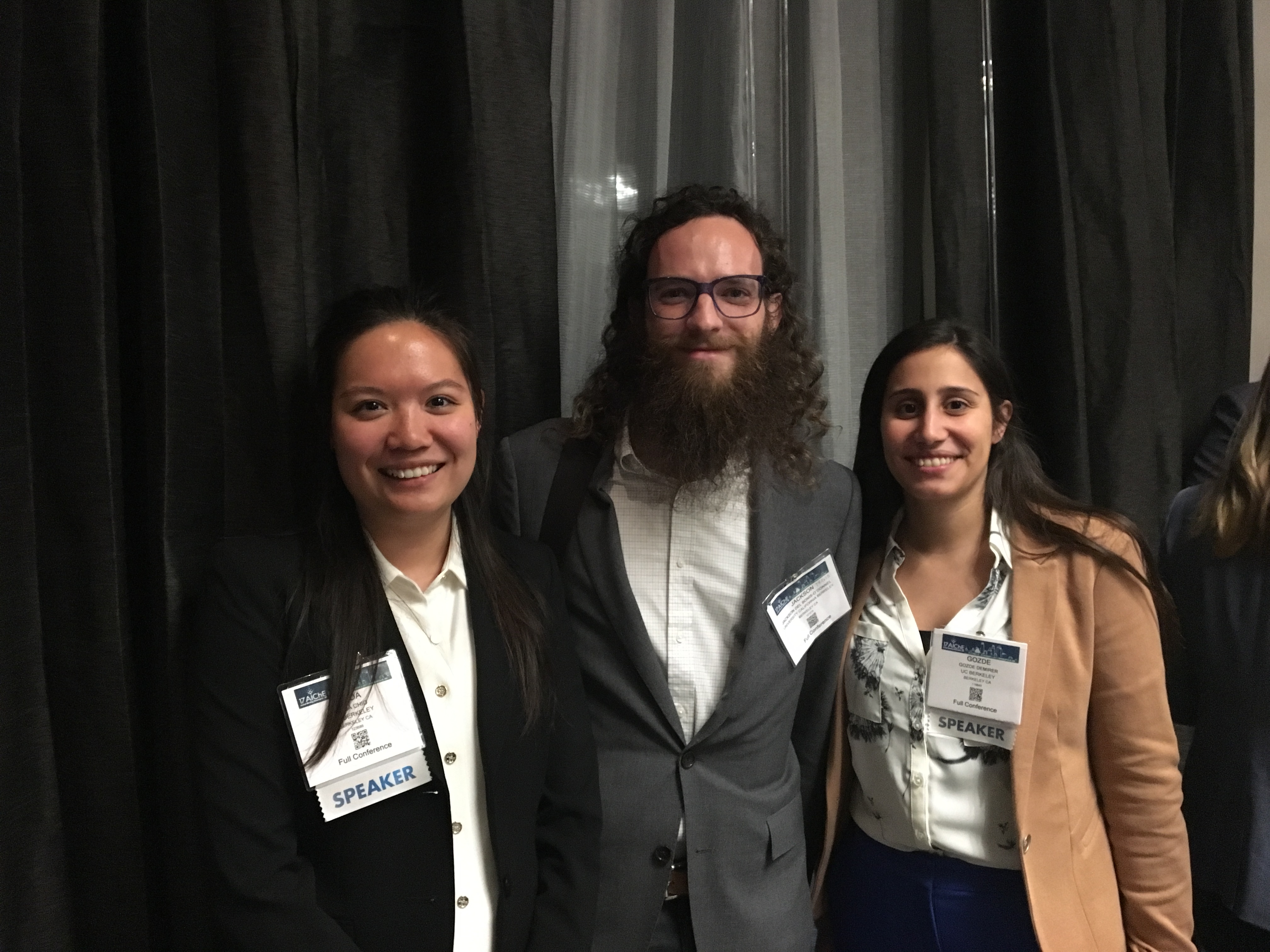 Linda and Gozde both win oral presentation prizes in Minneapolis at the 2017 AIChE Annual Meeting, & Travis excels in the faculty candidate poster session!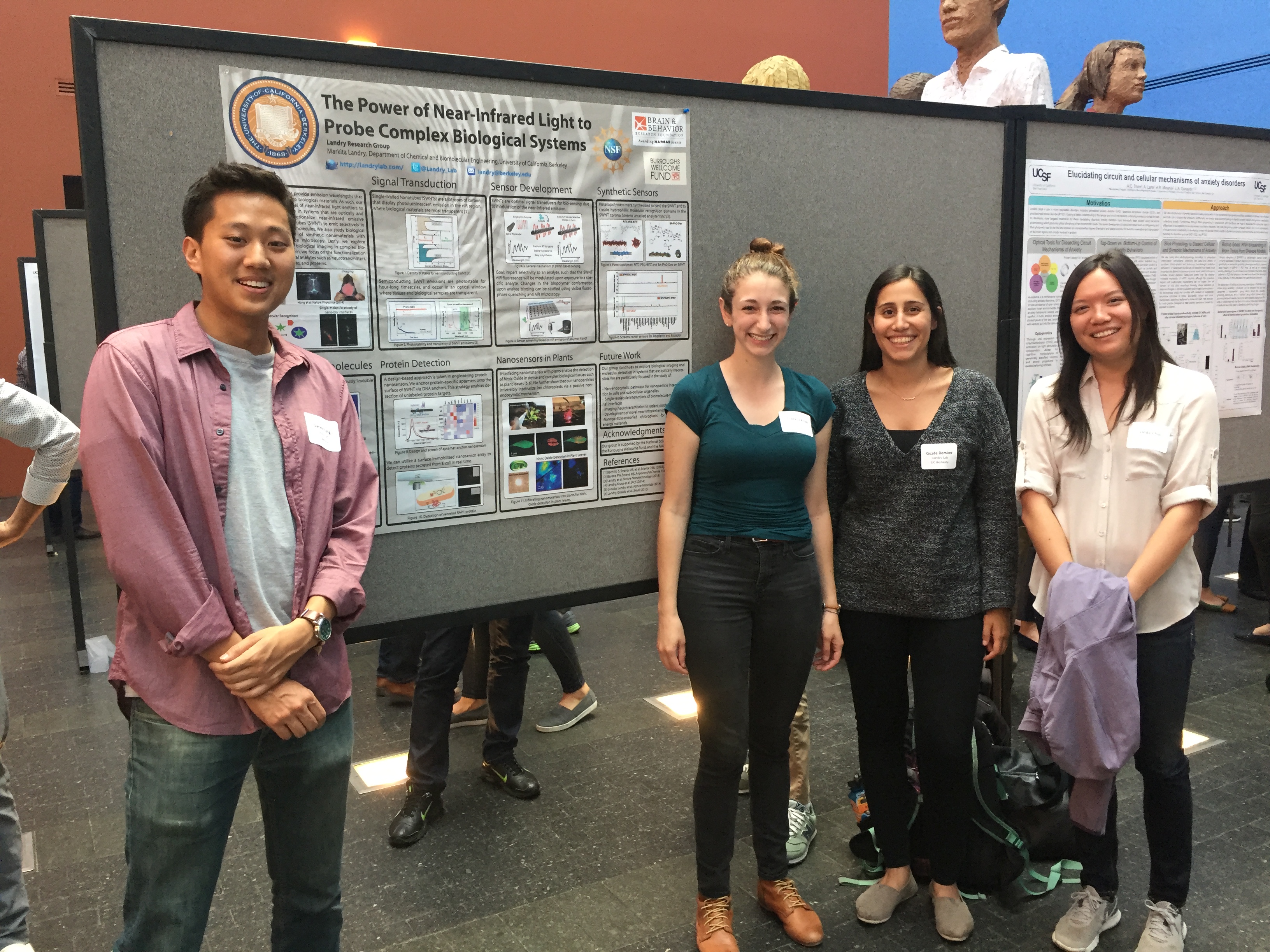 Darwin, Rebecca, Gozde, and Linda at the Chan-Zuckerberg Biohub Inter-Lab Social in Mission Bay, Fall 2017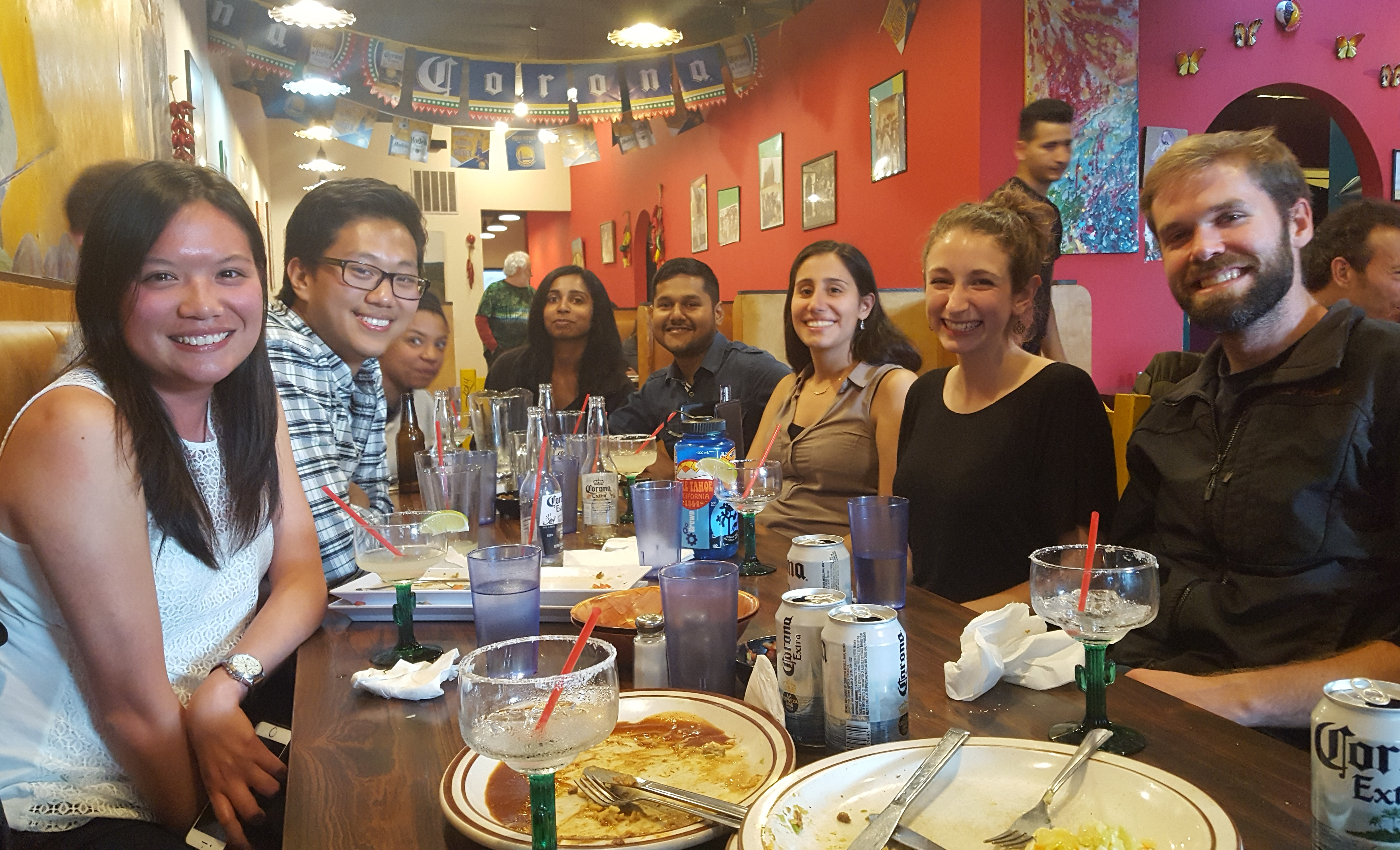 Celebrating Gozde's Ph.D. candidacy – congrats on passing the qual! Fall 2017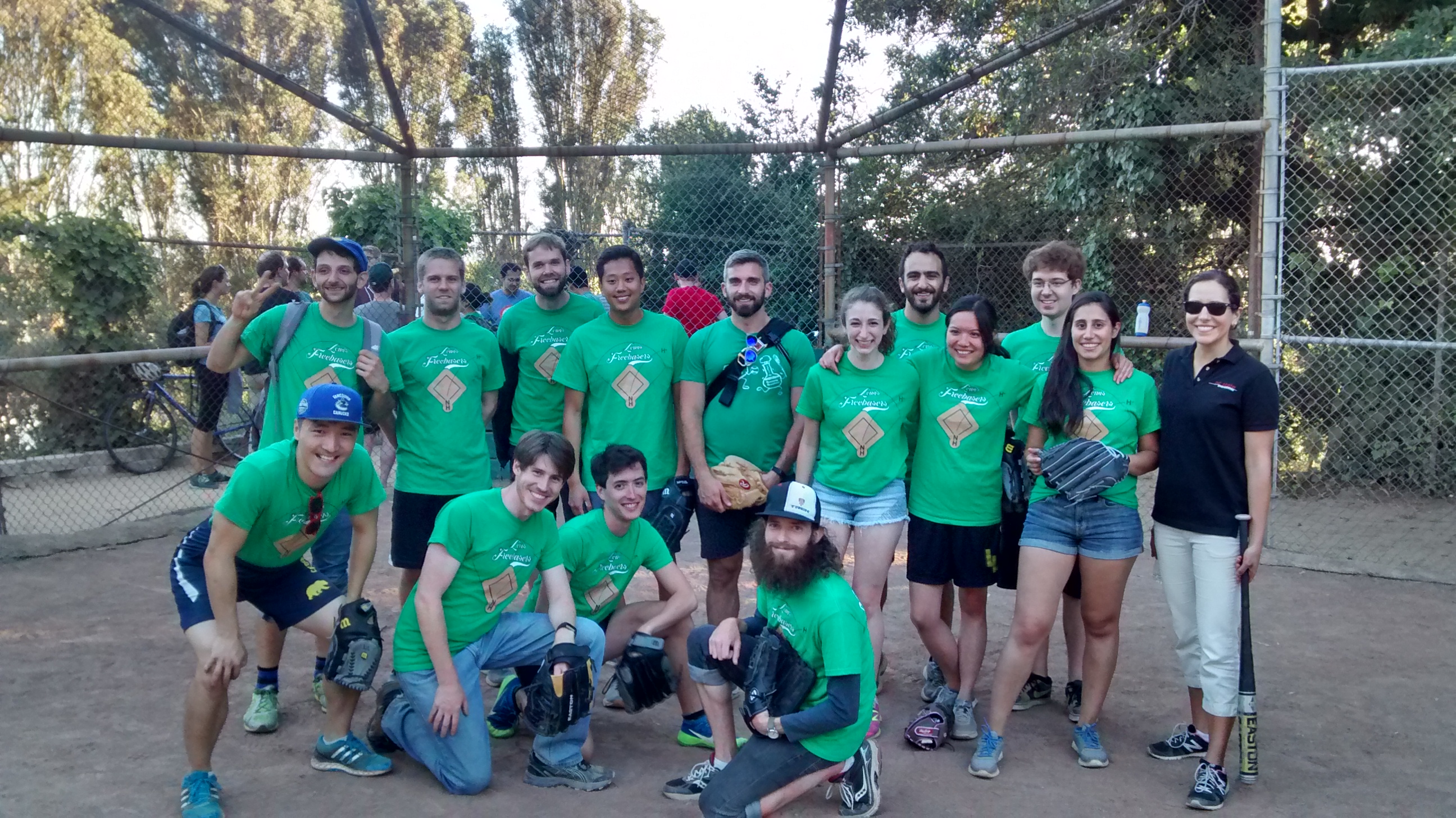 CBE Lewis Freebasers vs. Isothermal PBRs annual showdown, Summer 2017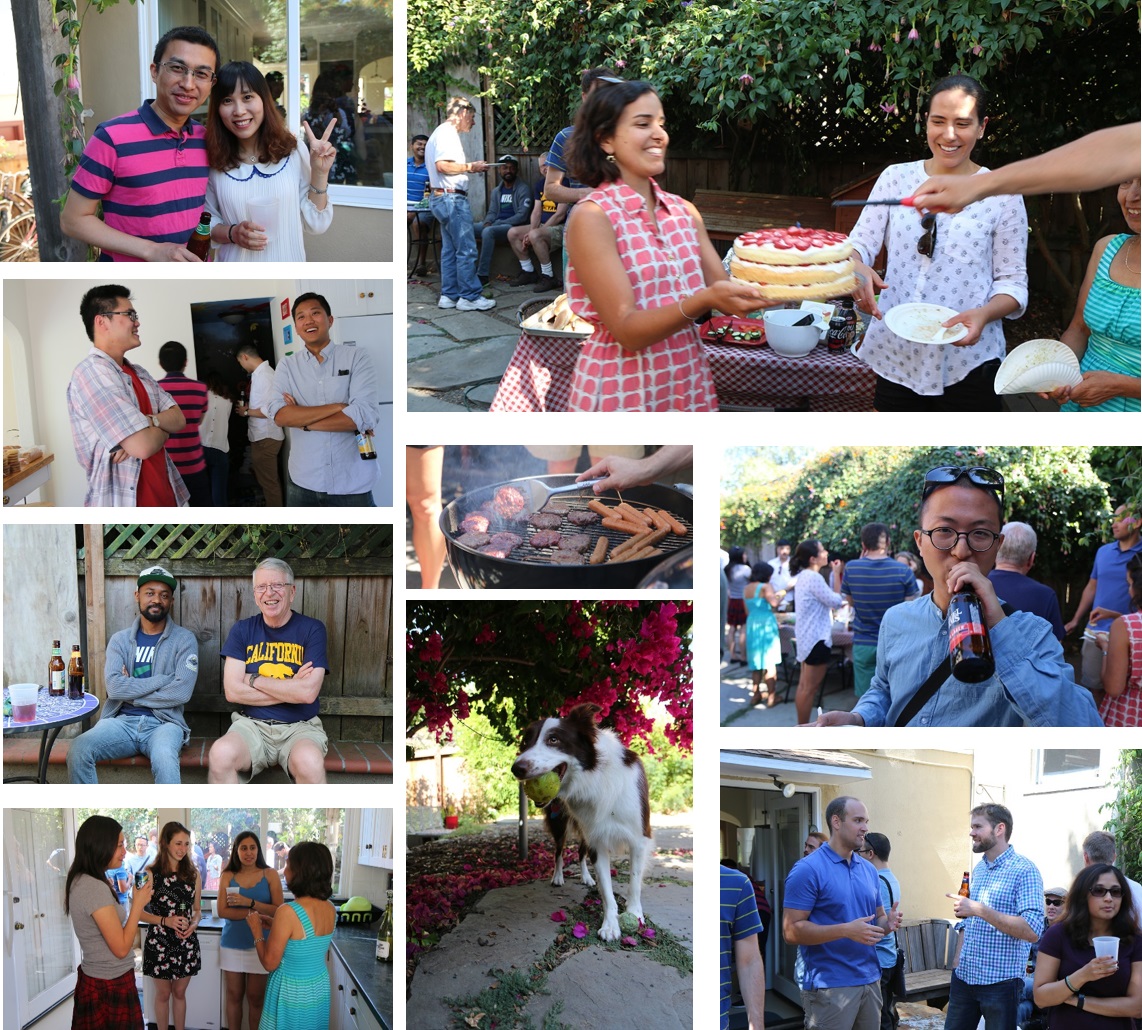 Landry Lab's first birthday party & BBQ, Summer 2017
Landry Lab, Spring 2017
We believe in laser safety!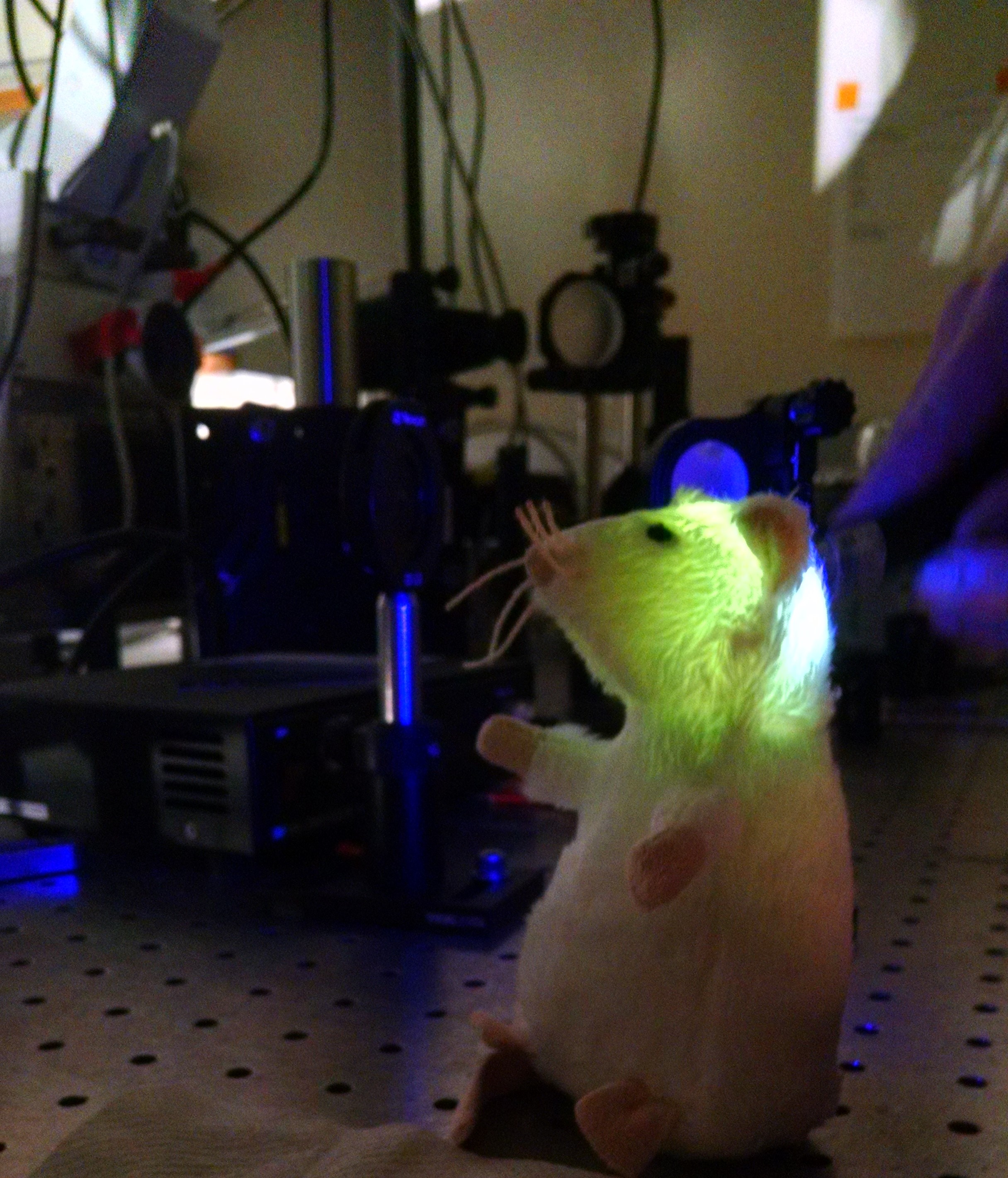 Meet our lab mascot!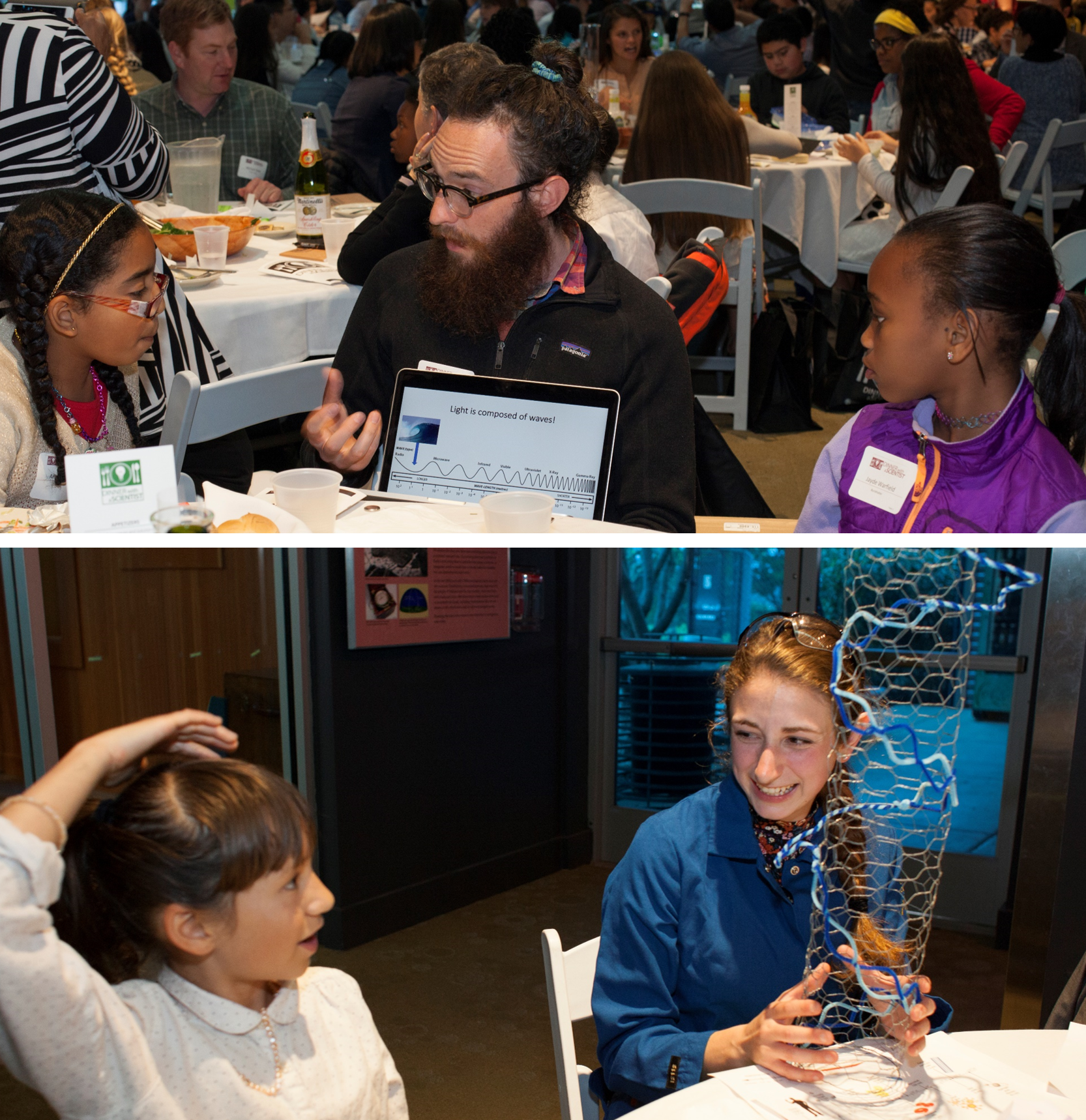 Travis (top) and Rebecca at the city of Oakland's Dinner with a Scientist